Project description
Stronger intergration into the overall transport network. By further developing the airport, its capacity to implement new safety and air traffic regulations will be expanded, assuring its year-round utilization with increased passenger and cargo throughput.
The project involves the following construction activities:
Reconstruction and extension of the passenger terminal,
reconstruction and extension of the aircraft parking platform (apron) and reconstruction of the runway,
construction of storage and handling facilities for goods transported by air,
reconstruction of existing taxi ways and construction of additional taxi ways.
Location: Municipality of Omišalj, Island of Krk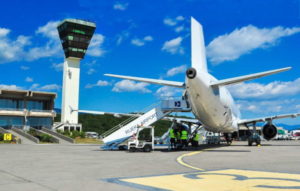 Ownership: Rijeka Aiport Ltd. owned by: the Republic of Croatia (55%), Primorje-Gorski Kotar County (20%), City of Rijeka (10%), City of Krk (4%), City of Crikvenica (4%), City of Opatija (4%) and the Municipality of Omišalj (3%)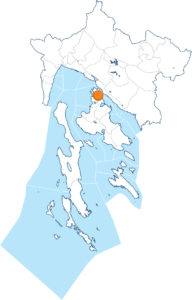 Realization model: EU funding will be available for the Rijeka Airport project public-private partnership model concessions, concessions on service with the characteristics of public-private partnership. The preliminary works in terms of legal and technical aspects of work for the comprehensive implementation of the Rijeka Airport Reconstruction, Modernization and Development Project (based on the development of preliminary designs) which are found necessary must be conducted to comply with current Croatian regulations relating to construction, environment protection, ownership and the specific regulations relating to airports and air traffic.
Estimated value of the project: 20,000,000 €
Developed documents:
Physical planning documents:
the project complies with the physical planning documents.
Project documentation:
preliminary study for the construc tion of passenger terminal annexes
Contact:
Airport Rijeka Ltd.
amec 1, 51513 Omišalj
Phone: +385 51 842 134
Fax: +385 51 842 032
E-mail: headoffice@rijeka-airport.hr
Web: www.rijeka-airport.hr