Project Goal:
The goal of the project titled  Compete4SECAP (C4S) is to initiate the application of Sustainable Energy Action Plans (SEAP) in local self-government units. The project promotes the adoption of a standardised energy management system in cities through the co-ordination of national competitions and knowledge exchange workshops. The project also helps facilitate the upgrade of SEAPs into Sustainable Energy and Climate Action Plans (SECAPs).
Project duration: October  2017 – December 2020
Key activities:
The Compete4Secap project involves 8 Member States, and 32 local self-government units.
The following are the Croatian cities that take part in the project : Rijeka, Zadar, Osijek and Velika Gorica.
Compete4SECAP
In addition to Croatia, Hungarian, Italian, Latvian, German, French, Cypriot and Spanish cities also take part in the project. Every city has to nominate its energy team in order to implement the Energy Management System for public buildings and other energy consumers (e.g. utility plants, public lighting, city vehicles). Moreover, a national team will be established for energy management in each country, including representatives from 4 cities in each country. In order to adhere to EU goals in the field of climate, the Society for Sustainable Development Design as project partner will help cities in the preparation of the Sustainable Energy and Climate Action Plans (SECAP).
Activities:
setting up an energy management system in accordance with ISO50001 in the cities and certification
energy saving competitions for public buildings at EU level
help to cities in upscaling SEAP into SECAP
choosing the most favourable financial instruments for financing projects in the field of energy efficiency and renewable sources of energy
"peer to peer" training for the representatives of local self-government units.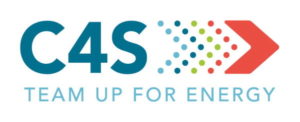 Project partners:
EKODOMA
SOGESCA SRL
MT PARTENAIRES
GreenDependent (GDI)
EuroVértice Consultores
ICLEI EURO
Wuppertal Institute
B.&.S.U. mbh
Society for Sustainable Development Design
Cyprus Energy Agency (CEA)
Financed under the programme: Horizon 2020
Official website: Compete4SECAP