Project description
The European City Facility (EUCF) initiative has been launched under the Horizon 2020 programme, in order to support local government units in the development of investment documents for sustainable energy investments.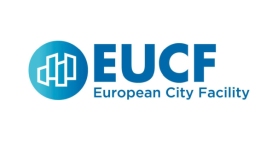 The EUCF provides expert and financial support to cities when preparing necessary analyses and feasibility studies, and it provides support in organising and coordinating the process of developing their investment concepts. By implementing the EUCF, the local governments involved will strengthen their own capacities in preparing similar investment bases and establish useful contacts with colleagues from other cities and representatives of the financial sector. In that sense, the experience of developing an investment concept through the EUCF can open many doors of opportunity for subsequent investments (such as the European Commission, the European Investment Bank, the private sector….).
Duration
February 2021 – February 2022
Key activities
After successful application in October 2020, the City of Rijeka, through a public call, was awarded a grant of EUR 60,000 for the development of the Investment Concept of Sustainable Energy of the City of Rijeka. It is a material that includes various technological solutions and is a basis for the functional connection in the fields of environmental protection, energy and mobility needed when taking decisions to finance possible projects.
EUCF Consortium
Energy Cities
Climate Alliance
Federene
Enviros
Adelphi
In Croatia, the role of the National Expert is performed by the Regional Energy Agency Northwest Croatia (REGEA), and the role of the national network of local authorities by the Association of Cities of the Republic of Croatia.
Project budget: € 60,000
Financed under
Horizon 2020
Official website of the project
https://www.eucityfacility.eu/home.html
Contact person
Tajana Jukić Neznanović
City Office
Senior Advisor to the Mayor – Energy Specialist
e-mail: tajana.jukic.neznanovic@rijeka.hr