Project title
No art, no innovation
Project goal
In addition to empowering all parties involved in its implementation (children, teachers, professional associates and parents), the project aims to connect scientific literacy and art using creativity and innovation.
Duration
1 October 2020 – 30 September 2022
Description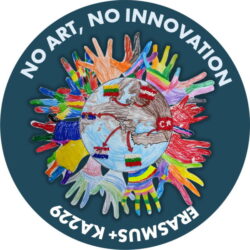 The project aims to enable kindergarten teachers to acquire new skills and use the knowledge gained by participating in mobilities that are also organised within this project. The project enables children to strengthen their competencies in research, innovation, ask questions and develop problem-solving skills.
The project intertwines artistic and scientific fields. The topic is based on several fields: STEM, nature, recycling, mathematics, biomimics and materials design and priority will be given to activities that encourage research, production and innovation, pointing to the importance of protecting nature, recycling, biomimics and mathematics in artistic activities.
The mobilities of kindergarten teachers, project participants, will take place in Turkey, Lithuania, Latvia, Serbia and Bulgaria. On behalf of Rijeka kindergartens, the following sub-centres are included: Krnjevo, Podmurvice, Zvonimir Cviić, Mavrica and Rastočine.
Having implemented mobilities, in addition to applying the results in their regular work, teachers will share their knowledge and examples of good practice with parents and other teachers and professional teams.
The presentation of works and activities created within the project will be carried out in all institutions participating in the project, as well as, in a wider local community, furthermore evaluation and testing activities are envisaged that will be carried out during the mobilities.
Partners
Kindergarten Nesrin Boysan Anaokulu, Kayseri, Turkey (lead partner)
Rijeka Kindergarten
Kindergarten Vilinaus inzinerijos ir techologiu licejus, Villinaus, Lithuania
Kindergarten Pirmsskolas izglītības iestāde Perlite, Riga, Latvia
Kindergarten Naša radost, Subotica, Serbia
Slaveykova polyana kindergarten, Sofia, Bulgaria
Budget
Total project value: 130,140.00 EUR (100% EU funding)
Budget of the Rijeka Kindergarten: EUR 20,970.00
Funded under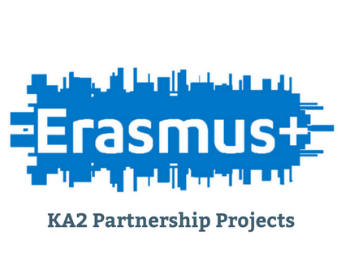 Erasmus +, Key Activity KA2 – Cooperation for Innovation and Exchange of Good Practices (School Partnerships)
Official website
Contact for more information
Dječji vrtić Rijeka
Veslarska ulica 5, Rijeka
Phone: +385 51 209 945
Email: info@rivrtici.hr