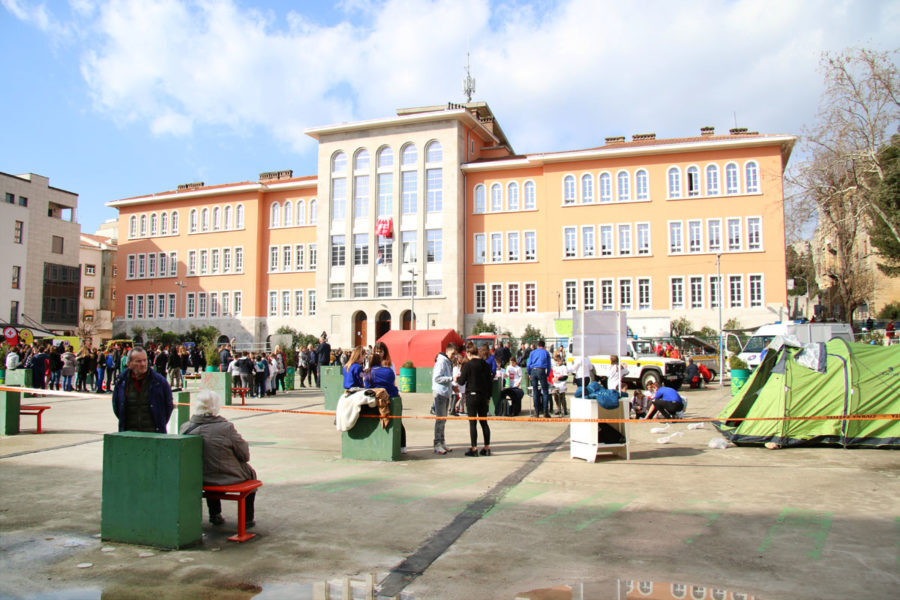 Since 2016 to date, with support from EU funds, the City of Rijeka has carried out energy renovation of 20 kindergartens and schools and the "old" building of the Rijeka Civic Museum, namely overall 21 public buildings. The preparation of project documentation for energy renovation of 15 schools and kindergartens was also financed by EU funds.
The first renovated buildings were elementary schools Nikola Tesla and Fran Franković and kindergartens Krijesnica and Turnić, and project documentation was prepared for 15 public buildings: elementary schools Eugen Kumičić, Gelsi, Gornja Vežica, Ivan Zajc, Kozala, Pećine, Pehlin, Podmurvice, Škurinje and kindergartens Krnjevo, Podmurvice, Potok, Veseljko and Vidrice.
Then, during 2018 and 2019, the following buildings were renovated: ES Gelsi, ES Ivan Zajc, ES Kozala, ES Pećine, ES Podmurvice, ES Škurinje and kindergartens Krnjevo, Kvarner, Podmurvice, Potok and Veseljko.
Finally, during 2019 and 2020, the following buildings were renovated: ES Eugen Kumičić, ES Gornja Vežica, ES Pehlin, kindergartens Belveder and Vidrice, and the "old" building of the Rijeka Civic Museum.
Reduced energy consumption in buildings
By realising these projects energy consumption in public sector buildings has decreased. The projects create a favourable microclimate for work, they extend the service life of the buildings, reduce expenditures for building maintenance, reduce expenditures for financing energy consumption, reduce energy consumption, reduce CO2 emissions and contribute to the development of the economy in the amount of the stated investments.
Most of the renovations achieved projected thermal energy savings for heating of somewhat over 65%.
The total investments made by the City of Rijeka in energy renovation (together with project documentation) amount to HRK 98.4 million, of which grants under the European Regional Development Fund, the Fund for Environmental Protection and Energy Efficiency and the fund of the Ministry of Regional Development and EU funds amount to HRK 49.4 million or 49.79%, while the City of Rijeka provided HRK 49.4 million or 50.21%.
The investment includes the preparation of project documentation, execution of works on the buildings, professional and design supervision, energy certificates after renovation, promotion and visibility, and project management and administration.
The City of Rijeka is among the very top public sector participants in EU projects that support the energy renovation of public buildings.