RI INFO, City of Rijeka Infocentre is a step forward in the efforts put by the City of Rijeka to become as a quality service provider matching the citizens' needs. The idea of the Infocentre is based on experience gained by large European cities that for many years already have had in place centres or info points with a similar scope, as well as the obtained information about the contents and services most frequently required by citizens.
Information on the projects and services offered by the city administration is available at the Infocentre. On its shelves information materials and brochures prepared by the city departments and city institutions are available, and also, free internet access is enabled.
The premises of the Infocentre are also intended for project presentations, for holding media conferences organised by the city administration and city institutions, as well as, the associations and organisations with which the City co-operates. The premises are also suitable for organising occasional small-scale exhibitions. Subject to previous announcement, the possibility of video conferencing is also available.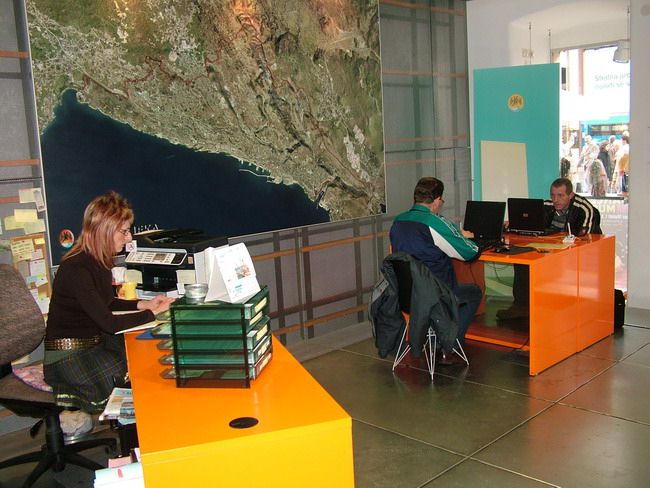 Opening hours of the Information Centre of the City of Rijeka: Monday to Friday 8:00 a.m. – 8:00 p.m., Sunday 9.00 a.m. – 1.00 p.m.