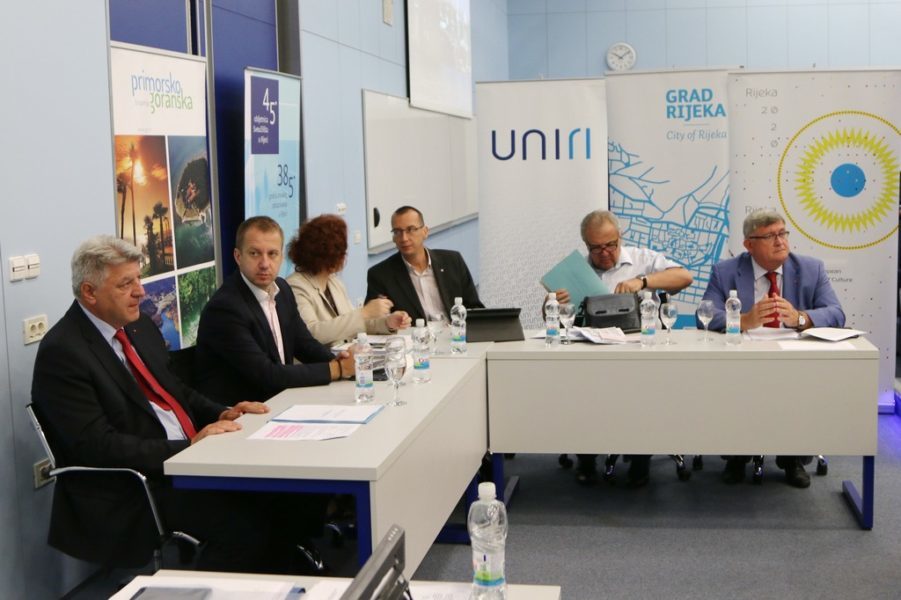 The councillors of the County Assembly of the Primorje – Gorski Kotar County and of the City Council of the City pf Rijeka have held a joint session dedicated to the problems and future of the shipyard "3. maj"
On behalf of the Ministry of the Economy, assistant minister Zvonimir Novak was present at the session and he talked about the restructuring of the Uljanik group, owner of the shipyard "3 maj", where Danko Končar had been chosen as a strategic partner. The Ministry of Finance and the Ministry of the Economy had certain objections on the submitted draft restructuring programme and they requested correction. From the submitted draft it is not clear what is being restructured, the Uljanik shipyard or the entire Uljanik group, said Novak. The Government of the Republic of Croatia strongly supports attempts aimed at preserving the shipyard industry as a strategic north basin industry, but we also must behave in a responsible manner in regard to budgetary resources", concluded Novak.
Preserve jobs at "3. maj" with the fulfilment of all obligations and reimbursing all borrowed funds
Mayor Vojko Obersnel said that the City Council had discussed on several occasions the shipyard and its survival. The Master Plan of the City of Rijeka does not enable that the intended use of the shipyard's zone be changed. Owing to the conditions negotiated with Brussels, the purchase of "3. maj" made by Uljanik, at that time, saved "3 Maj". Unfortunately, this solution did not prove to be a good one. The problem can be solved only by faster restructuring the Uljanik shipyard, with the reimbursement of the debts that Uljanik has towards "3. maj" or by selling "3. maj" to a strategic partner.