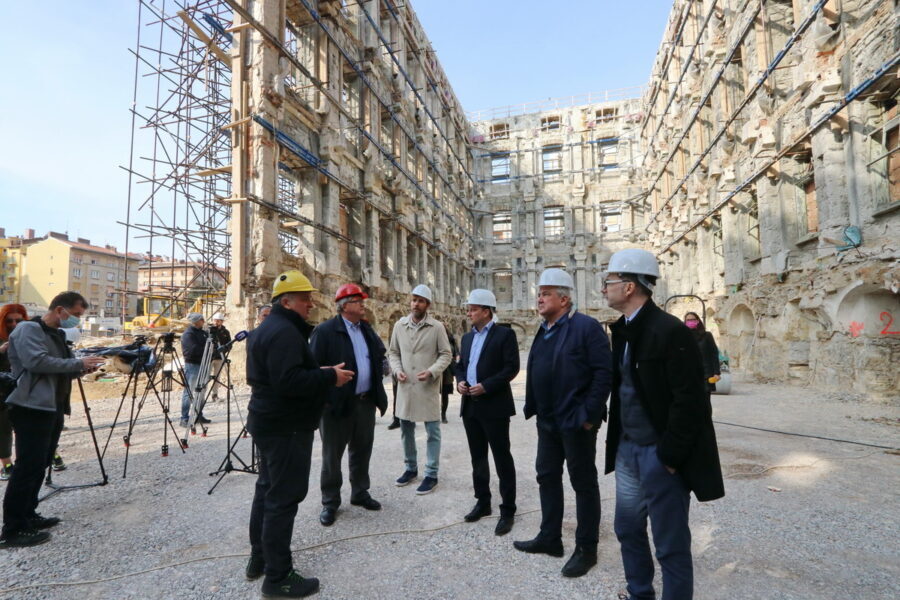 The representatives of the City of Rijeka have visited the construction site of the building that will host the future Rijeka Civic Library, which is being refurbished within the former industrial complex Benčić and should be completed by next spring.
The Civic Library is being refurbished in the so-called T building of the former Rikard Benčić factory and its renovation represents the transformation of the industrial heritage and the assignment of new functions and therefore an added value. The new library, as well as the renovation of the entire Benčić complex, forms part of the project titled "Rijeka – European Capital of Culture 2020".
The Civic Library preserves the exterior and gets a new interior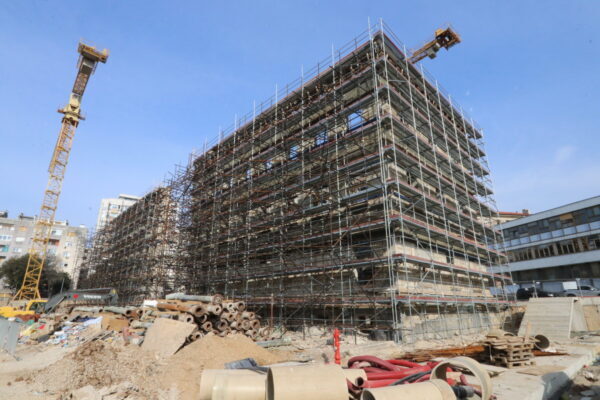 The library is built according to the principle that preserves the outer walls, while the interior is built preserving the elements that can be used and preserved. Thus, 84 original, carefully dismantled steel columns of the original building structure will be returned to the new concrete structure.
The future library will extend to the ground floor and three floors. The works are performed by the company VG5, and the expert supervision of the reconstruction is performed by Zem Nadzor Zagreb.
The refurbishment of the future library is worth HRK 75.8 million
The renovation of this building, together with the Children's Home, forms an integral part of the project "Revitalisation of the Benčić complex – Brick and T buildings" and is co-financed with an EU grant under the European Regional Development Fund, Operational Programme "Competitiveness and cohesion" 2014-2020. The total project value amounts to HRK 162,123,324.61 and for its realisation the EU grant was obtained in the amount of HRK 68,206,564.00. The residual amount is financed from the city budget, where the City of Rijeka has provided a HRK 10 million grant from the Ministry of Regional Development and EU funds, thus covering the difference up to the total project value. The value of building works on the Civic Library amounts to HRK 75,843,740.09.
The Civic Library is the fourth and last building of this former industrial complex which has been transformed for cultural purposes and becomes an integral part of the new cultural quarter of the city. The refurbishment of the Benčić complex as a future cultural quarter has been the largest investment in culture since Croatia's independence.