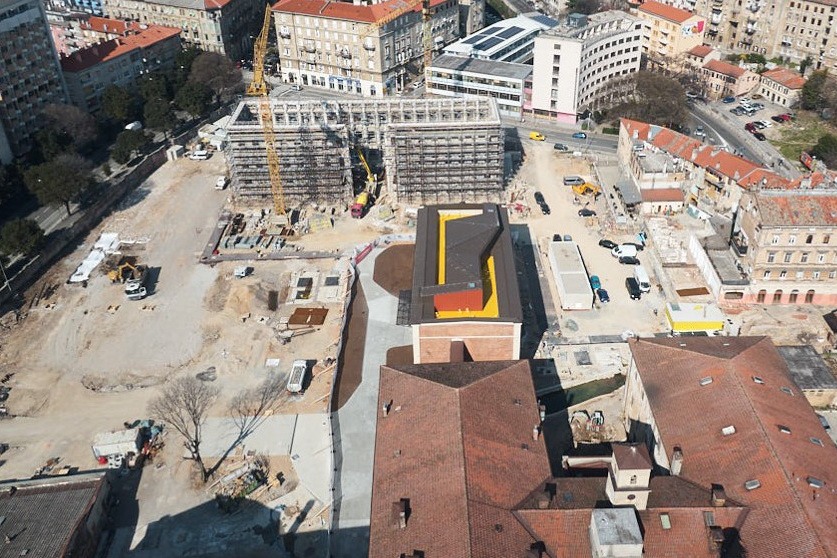 The City of Rijeka takes part as a partner in the EU project ForHeritage, aimed, among others, at promoting and implementing participatory cultural heritage governance.
The topic of participatory governance has become extremely important as traditional public and market-oriented governance models increasingly prove inadequate in responding to the complexity of policy-making challenges, changes in the socio-economic environment, the needs of cultural workers, artists, audiences and local communities.
Successful implementation and sustainable development of complex participatory management practices in culture require understanding of changes in the social and political context, cultural and social effects of new governance models, establishing models and levels of involvement of all relevant stakeholders in decision-making processes and (re) organising their roles.
Within the ForHegitage project, the City of Rijeka is developing a participatory management model for the Benčić complex, which will be applicable, participatory and, for the time being, unique in Croatia. Namely, the Benčić complex, in which several Rijeka cultural institutions will operate in the same place, is the only one of its kind in Croatia, whose development and future management is approached as a single whole.
The Museum of Modern and Contemporary Art has already been opened in the Benčić complex, the Civic Museum has found its new home in the Sugar Refinery Palace, and a unique Children's House was opened in March. Currently, refurbishment works are underway on the Civic Library, which should be opened next spring, as well as on the refurbishment of the square, i.e. public areas with the belonging infrastructure. It has been the largest investment in culture since Croatia's independence, worth HRK 250 million, and if we add to that the investment in the refurbishment of the ship Galeb, which is an integral part of this EU project within which the Sugar Refinery Palace has been renovated, we talk about the investment worth more than HRK 300 million.
Such a complex system requires a new management model, and the City of Rijeka will design it with the help of tools created through the EU project ForHeritage. Namely, in the first part of the EU project, in which partners from Poland, Slovenia, Italy and Croatia participate, an innovative approach to creating a management plan has been devised, with the participation of the profession, marketing managers and citizens themselves.
As part of the EU project, a conversation Ana Žuvela, cultural management expert was recorded (in English), which can be viewed on the YouTube channel of the ForHeritage project.
The project "ForHeritage – Excellence in Integrated Cultural Heritage Management in Central Europe" is co-financed under the Interreg Central Europe programme, and its envisaged duration is from March 2020 to February 2022.