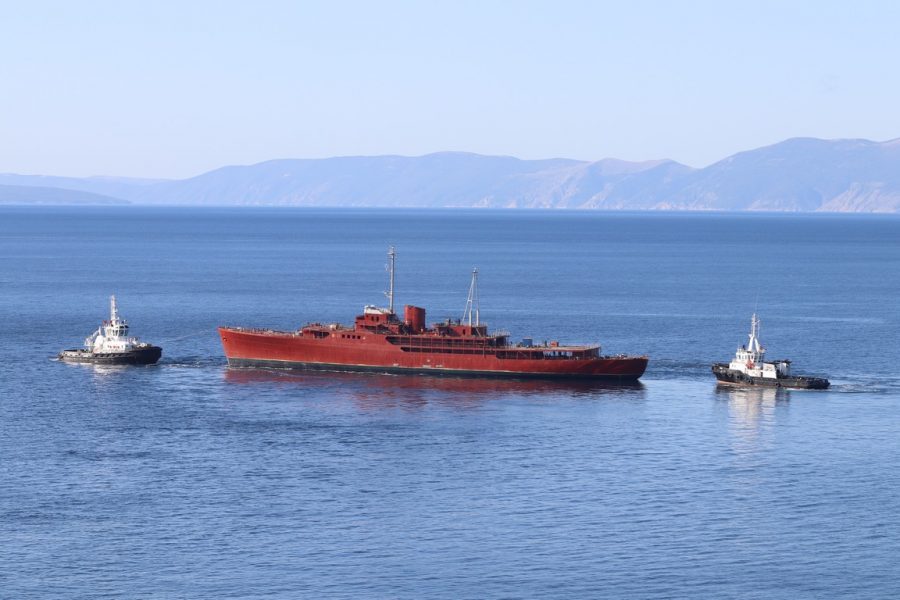 After the completion of the planned works, the ship "Galeb" was towed back to the shipyard in Kraljevica, where works on its restoration and conversion into a museum will proceed
During the docking at the Viktor Lenac shipyard on the Galeb ship, the following works were carried out: the underwater part of the ship was washed, remaining liquids and sediments from the double hull were removed, steel sheets on the underwater and surface shell plating were replaced, zinc anodes were installed, shaft lines and rudder stock were cleaned, anchors with the device were disassembled and repaired and anti-corrosion protection applied and returned, surface preparation of the underwater part of the hull, washing and sandblasting, and anti-corrosion protection. These works lasted for a month.
The restoration and conversion of the ship Galeb, a protected cultural heritage of the Republic of Croatia, into a ship museum with accompanying commercial facilities, are performed by the company Dalmont d.d. from Kraljevica.