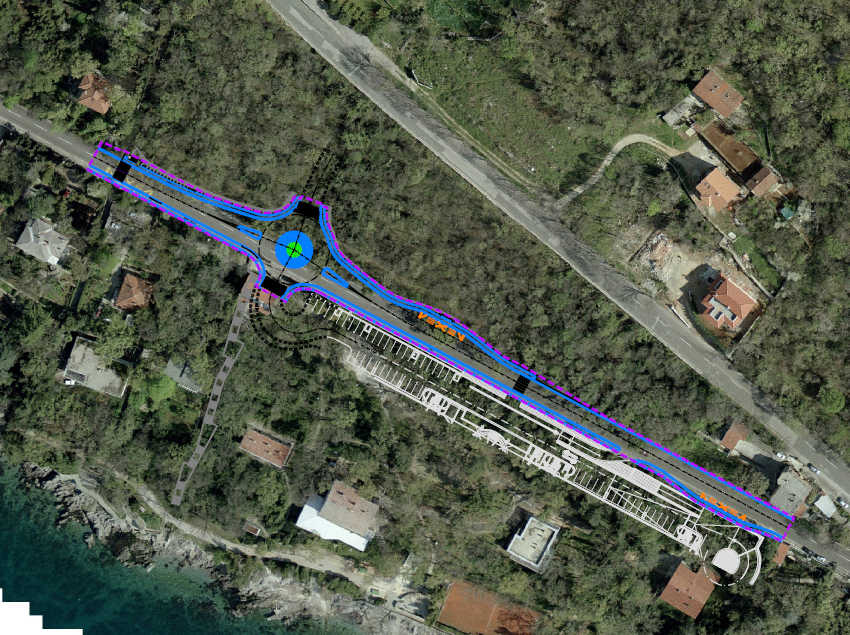 A 269.00 m long section of Opatija Road has been reconstructed, with the construction of bus stops on either side and sidewalks on the north side of the road, thus obtaining a road 2 x 3.55 m wide with 1.60 m wide sidewalks constructed on the section where works were performed.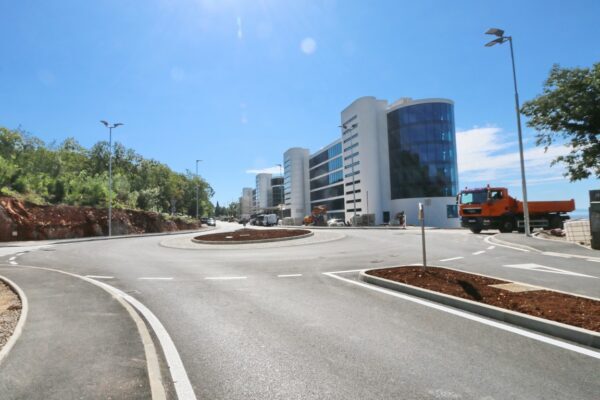 Roadworks were completed on 31 July 2020
At the same time, for the need of building an entrance to the Hilton hotel complex, a roundabout of a diameter of 13.00 m has been built. In the road base, 246.00 m long utility drainage infrastructure has been built with a belonging absorption well located in the middle of the roundabout. Furthermore, gas pipeline installations, public lighting and DTK installations have been built in. In addition to the expansion, two roofed bus shelters for users have been put in place.
Benefits for citizens:
Due to the reconstruction, road safety will significantly increase on this road section. Instead of a junction with poor traffic and technical elements in function until recently, a roundabout has been built which, according to traffic and technical characteristics, will meet all the conditions for a safe flow of increased traffic that is expected due to the construction of the new tourist complex.
The roadworks were performed by GP Krk, and the works were supervised by the company IGH from Zagreb.
The value of the works amounts HRK 5,578,994.00 inclusive of VAT.