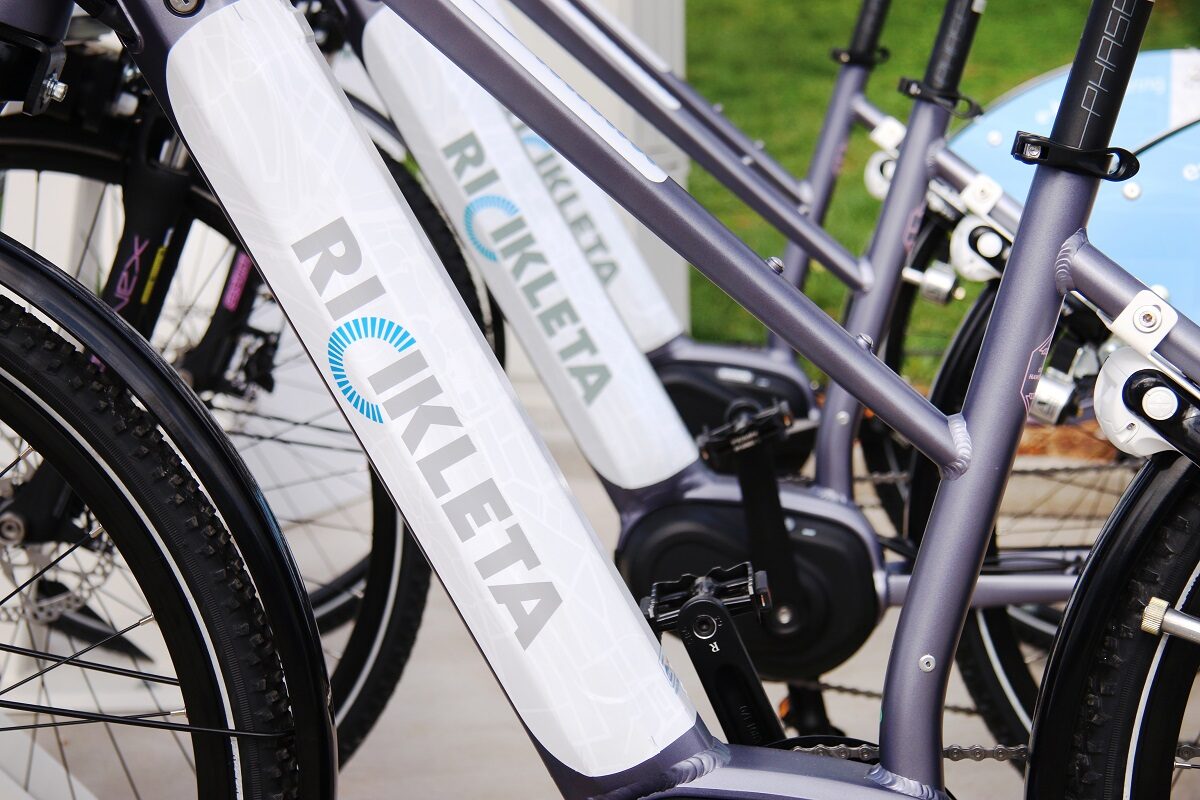 At the beginning of 2020, the RiCikleta project was launched owing to which terminals were installed with e-bikes available for renting at four locations in the city.
This project seeks to encourage citizen' urban mobility and enable the development of alternative forms of movement around the city that are beneficial to the health of individuals and the environment.
E-bikes are located in Adriatic Sq., in front of the Youth Hall in Trsat, on the pedestrian bridge over the Rječina (on the Sušak bridge near Kont) and on the roof of the garage of the Kantrida Swimming complex. Twenty-eight bicycles, seven at each location, are equipped with the information system, allowing their rental via a mobile application, charging the electric battery on the terminal stand and GPS tracking.
By introducing this system, which was carried out pursuant to a previously prepared survey on the introduction of the e-bike system in Rijeka, concrete contribution is given to the development of alternative forms of sustainable mobility – use of electric bicycles or electric scooters – scooters as small vehicles for short distances, since this means of transport is used via mobile apps, the introduction of the system encourages the so-called smart mobility.
The total value of the Ricikleta project, launched in 2017, after the City of Rijeka had taken part in the public call published by the Fund for the Development of Tourist Infrastructure of the Ministry of Tourism, amounts to HRK 1,319,337.50, of which the amount of HRK 195,280.00 is co-financed by the Croatian Ministry of Tourism, while the remaining amount is provided in the budget of the City of Rijeka.
Preparations, i.e. the first and second phase of project implementation, included equipping e-bike terminals (stations) with pylons and stands at four locations (Adriatic Sq., the Sušak bridge, in front of the Youth Hall and on the plateau of the Kantrida Swimming complex) the purchase of e-bikes, and were completely realised in December 2019. New power connections were installed at all the mentioned locations, and the pylons were also equipped with photovoltaic cells as an alternative form of power supply.
In the final project phase, the system was implemented and a complete IT solution was installed, thus enabling users to hire e-bikes. Activities within this phase relate to obtaining a certificate for all equipment, connecting the terminal to the electricity grid, enabling billing and contracting system insurance.
All information on how to rent e-bikes and conditions of use are available on the website ricikleta.rijeka.hr.