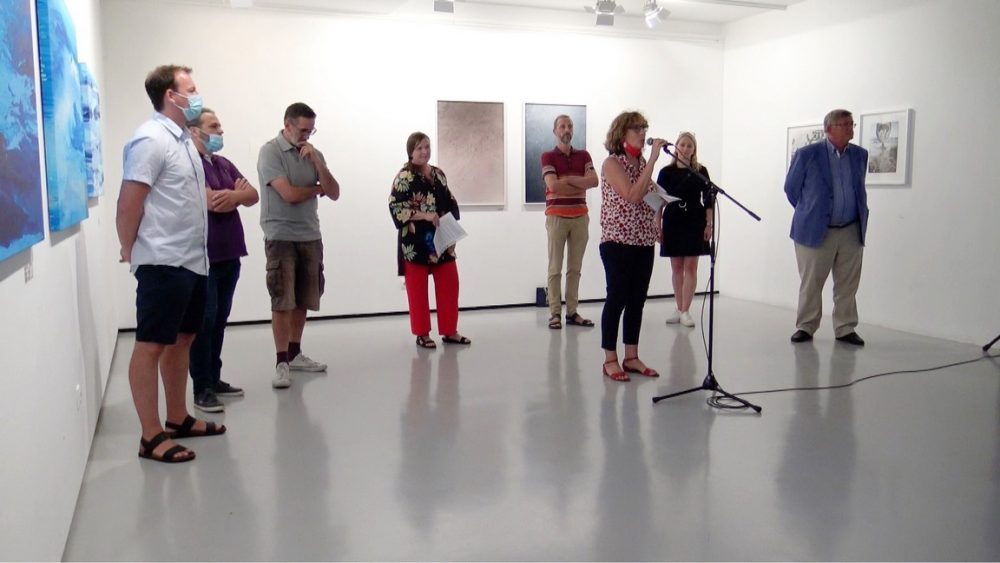 The Kortil Gallery hosted the exhibition titled "City and Transformation" by artists from Neuss and Rijeka, organised on the occasion of the 30th anniversary of friendship between the two cities. The exhibition presents works of art by Melanie Richter, Stefania Minzenmay, Vera Lossau, Nikola Ukić, Igor Eškinja, Slaven Tolj and Nemanja Cvijanović.
The exhibition was launched by the city of Neuss in cooperation with the Alte Post cultural forum from Neuss, and originally it should have been opened on 25 April of the current year in Neuss. Due to the presence of the coronavirus, the opening had to be cancelled, so it is now even more satisfying to present the works of these artists at the Kortil Gallery in Rijeka, which this year holds the European Capital of Culture title.
The title "City and Transformation" directs its view towards the city, so that the selection of works of art reflects the city's theme in very different manners and offers space for possible discourse.
Klaus Richter, director of the Alte Post cultural forum, is the curator of the exhibition and is assisted by two artists from Neuss – Stefanie Minzenmay and Melanie Richter, with Vera Lossau who also presented herself at this exhibition. Croatia is represented by our famous artists Igor Eškinja, Nemanja Cvijanović, Slaven Tolj and Nikola Ukić.
The exhibition remains open until 6 September. The working hours of the gallery are from Monday to Friday from 10 am to 1 pm and from 5 pm to 8 pm and Saturdays from 10 am to 1 pm; admission to the exhibition is free.