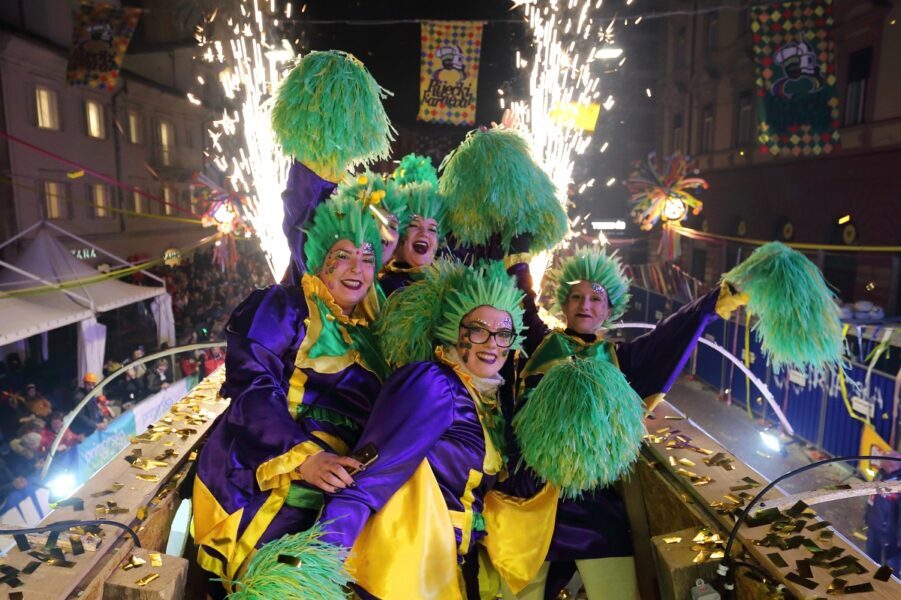 On 17 January, the sound of the St. Antony's horn will mark the beginning of the Rijeka Carnival which this year will be held as a limited edition, respecting the epidemiological measures.
The official handover of the city key will symbolically mark and begin the fifth carnival season.
Master Tony called on all carnivalists of indomitable spirit to be happy, and responsible towards their own and other people's health.
"Traditionally, on the St. Anthon's day we raise an effigy made of straw, carnival flags and fancy dressed people take over the power. Unfortunately, due to the epidemiological situation of the Covid 19 and the victims of the earthquake, this year's edition will be more modest and without the audience which is otherwise usual. We will organise those events that can be held, including our traditional carnival procession without gatherings and larger meetings, because the Carnival city deserves it," said Master Toni.
RIJEKA FIFTH SEASON
This "new normal" in which we have been living for almost a year constantly asks us to relinquish something, so it did not fail to bypass our Rijeka Carnival. I know how difficult it is for all of us, but currently it is of utmost importance to adhere to the epidemiological measures, to protect others and ourselves. I don't know if the epidemic will calm down enough by mid-February so that the three carnival groups, that started it all 38 years ago, will be able to take a symbolic stroll along Korzo, said Rijeka Mayor Vojko Obersnel.
The 25th edition of the Children's Carnival Parade will not take place for security reasons, while the 38th edition of the International Carnival Parade of Rijeka Carnival 2021 will be held symbolically on the last Sunday of the carnival period – 14 February. Same as far back as 1982, the carnival procession will be held with the participation of three carnival groups and a certain number of carnivalists, if that is possible, in accordance with the epidemiological measures.
At the end of the procession on the Rijeka sea embankment, the end of the "fifth season" in the city of Rijeka will be marked by burning the strew effigy at sea.