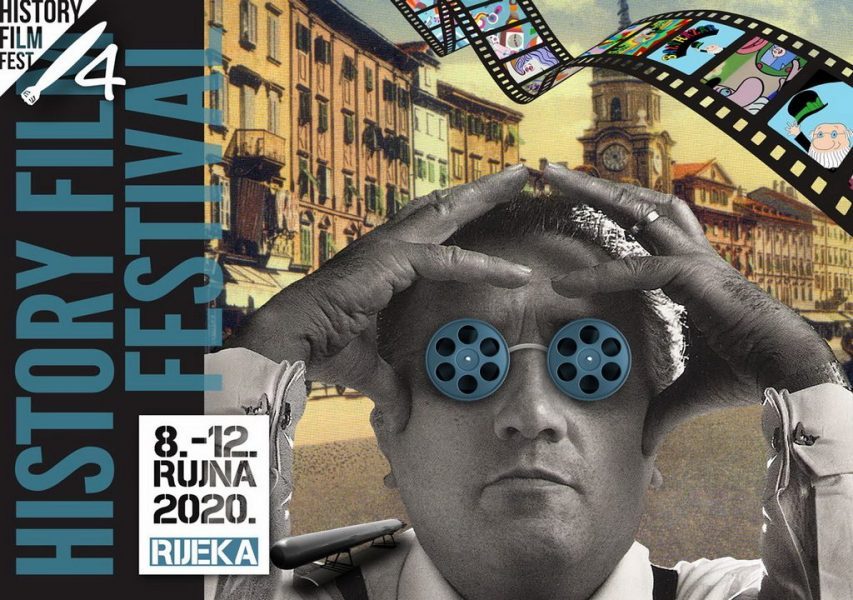 The fourth edition of the History Film Festival – an international festival of historical documentary film will be held from 8 to 12 September 2020 at the Croatian Cultural Centre Sušak and the Kortil Gallery.
During the Festival 21 films will be screened in the competition which themes and stories will leave a deep impression on us, widening our knowledge of known or unknown events, people and ideas that shaped the world in which we live today.
The festival begins on 8 September, at 8 pm, in the Kortil Gallery with the opening of the multimedia exhibition the Little Chronicle – classics of the Zagreb School of Animated Films, dedicated to the great Croatian cinematographer Vatroslav Mimica and famous works of art created within the Zagreb Film.
The special programme of the 4th History Film Festival is united under the name RI-thinking History and it forms part of the official program of Rijeka 2020 – European Capital of Culture.
The city of Rijeka also celebrates the 100th birthday of the film genius, Federico Fellini. The programme dedicated to Fellini includes an exhibition of photographs At the Table with Fellini, reminiscing about Artusi and film screenings. The two anniversaries of the famous Italians, Federico Fellini (centenary of his birth) and Pellegrino Artusi (two hundredth anniversary of his birth), are united in a delicious blend of film and food.
As part of the RI-thinking History programme, two episodes of the documentary series Fiume Black-Red Rijeka (F.C.C.R.) will be premiered, revealing the beginnings of totalitarian ideologies and movements that ravaged the European continent throughout the 20th century.
Saturday, 12 September, as part of the festival, a promotion of a monograph will take place dedicated to one of the most famous actresses of former Yugoslavia, Milena Dravić.
This year, too, the History Film Festival brings Inclusive Cinema, which will screen three films adapted for people with hearing and / or visual impairments.
Tickets can be booked in advance at info@historyfilmfestival.com or purchased at the HKD box office from Tuesday, September 8 at 5 p.m.