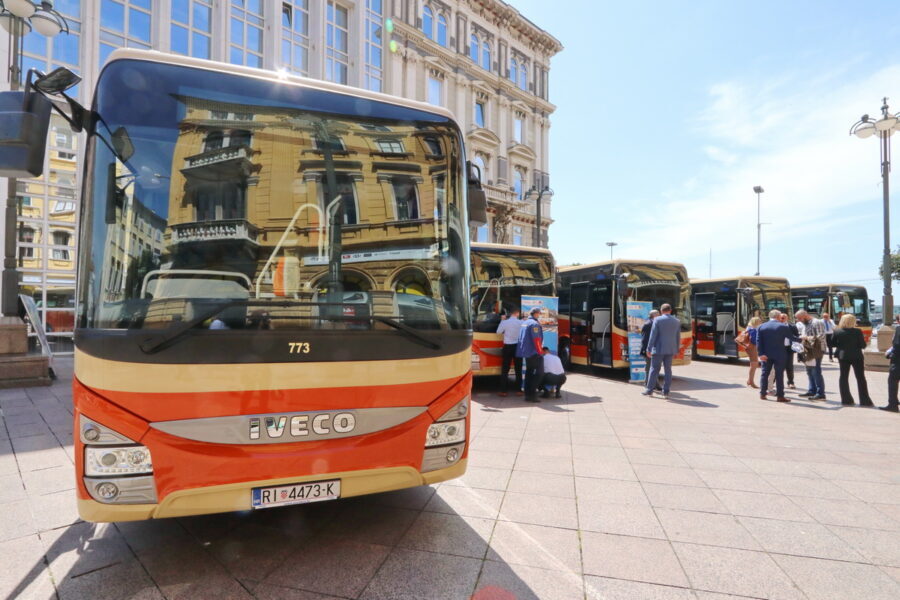 The last 5 out of overall 32 new buses of Autotrolej acquired within the project "Strengthening the Public Transport System" for which funds were provided through the Integrated Territorial Investment (ITU) mechanism within the Rijeka Urban Agglomeration were presented in 111th Brigade of the Croatian Army Square.
These are Iveco Crossway Line diesel buses worth HRK 8,165,625.00 inclusive of VAT. The buses are of suburban type, and have a capacity of 73 passengers and 49 seats.
The funds for the project "Strengthening the public transport system" were provided under the Cohesion Fund through the Operational Program Competitiveness and Cohesion via the Integrated Territorial Investment Mechanism (ITI mechanism) for the Rijeka Urban Agglomeration. The total project value amounts to HRK 81 million, of which the approved EU grant amounts to HRK 54.5 million.