Project Title:
Europe Goes Local – Supporting Youth Work at Municipal Level
Project goals:
support the recognition and improvement of the quality of work with young people as part of local youth policy;
strengthen the European and international dimension of work with young people at local level;
develop strategies and measures whereby the national agency Erasmus + will support work with young people;
Contribute to the development of work with young people through European cooperation in the field of youth.
Description: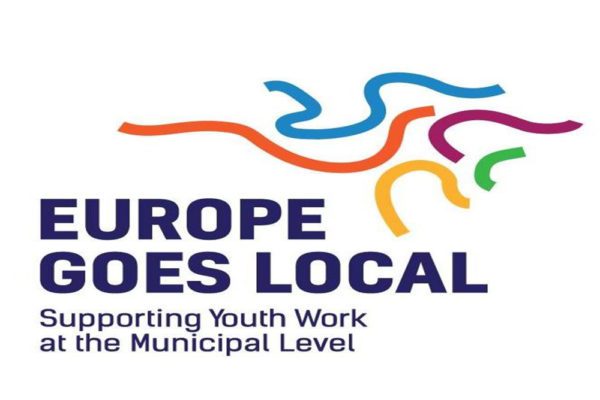 The project represents a strategic partnership in the field of youth with support from the EU programme Erasmus + and brings together 23 national agencies from Austria, Belgium, Bulgaria, the Czech Republic, Croatia, Germany, Denmark, Estonia, Finland, France, Greece, Hungary, Iceland, Italy, Liechtenstein, Lithuania, Latvia, Norway, the Netherlands, Portugal, Slovenia, Slovakia, Serbia and Switzerland, the SALTO-YOUTH Resource Centre, Partnership between the European Commission and the Council of Europe in the field of youth, the European Youth Forum and two networks: POYWE and InterCity Youth. The Belgian national agency JINT is responsible for overall project coordination at European level.
Project duration: from June 2016 to May 2019
At national level, the EU Agency for Mobility and Programmes coordinated national activities and meetings of the national expert group. During its implementation, different types of activities were carried out, from training to professional trips of the target group (representatives of local and regional self-government units and people working with young people at regional level).
All news about project activities at European level can be followed on the official website of the project Europe Goes Local. An overview of the activities of the project Europe Goes Local carried out so far at national level is available here.
National activities:
Each country participating in the project defines the content adapted to the national context and needs.
Plan of national activities within the "Europe Goes Local" project:
National conference on youth work
three-day training for 11 representatives of municipalities and cities and 5 people working with young people
participation in an international conference
multiplying results at local level
Project coordinator in Croatia:
Agency for Mobility and EU Programmes
The members of the Croatian national delegation of experts are:
Maja Uršić Staraj (Delta Association)
Zorica Višković (Association ZUM)
Marko Kovačić (Institute for Social Research Zagreb)
Matej Matić (Youth Association Youth in the EU)
Financed under:
Key Activity 2: Strategic partnerships within the Erasmus + youth programme
Official website:
For more information please contact:
Mirela Pašić
City of Rijeka
Department of Education and Schooling
E-mail mirela.pasic@rijeka.hr
Tel: 051 209 – 950