The City of Rijeka is a project partner for "E-government for you" that, owing to ICT use, namely owing to education and improved Internet accessibility and IT equipment, aims at reducing social exclusion.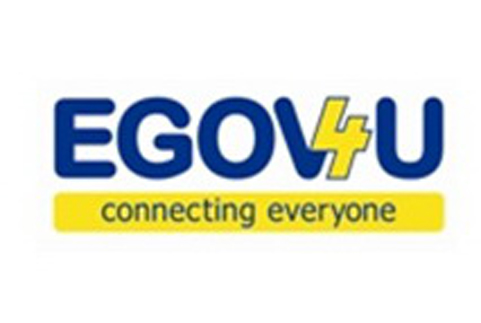 Information and communications technology (ICT) is an unavoidable part of everyday life, therefore it should be available to all citizens. The E-government for you (EGOV4U) project is based on the wish that Internet and E-government services be more available to socially disadvantaged people, those who are most in need of public services and social equality.
Within this project, further to significant investments made so far in the development of information technology, the City of Rijeka wishes to improve their utilisation in order to:
increase the efficiency of the City Administration and in particular of the Department of Health and Social Welfare
improve access to the internet and e-services of the City of Rijeka, on the basis of best EU practices:
– providing IT equipment to associations of target groups
– organising digital service centres (at pensioners' clubs and mobile teams)
– organising  eClubs on the basis of web 2.0 technology (Facebook, Skype)
– introducing a pilot project relating to computer rental services,
– adjusting eServices to people with special needs in accordance with the W3C standards
– improving the content of the website www.rijeka.hr
– personalised application with information on services and forms
– website dedicated to third agers,
– website Ri-connect for IT support to associations;
education by organising IT courses for target groups
– free IT courses of the City of Rijeka
– vouchers for free course attendance (Internet, Skype)
– courses especially adjusted to blind people
education by carrying out campaigns intended to raise the citizens' awareness about the advantages of the internet and ICT, right to e-Inclusion, and prevent digital exclusion.
Target groups in Rijeka:
third agers
unemployed women
people with special needs
pensioned Homeland War veterans
Duration: September 2010. – September 2013.
The project was co-financed by the European Union, under the Competitiveness and Innovation framework Programme – ICT policy support programme. The total project value amounted to EUR 4.8 million. The project value at the level of Rijeka amounted to 537,450.00, out of which the European Union provided EUR 268,725.00 and the remaining part was provided by the City of Rijeka.
Project partners:
City of Milton Keynes, Great Britain (project manager)
City of Rijeka, Croatia
City of Reykjavík, Island
City of Dublin, Ireland
Local Councils Association, Malta
Foundation Temi Zammit, Malta
The Open University, Great Britain
Connect MK, Great Britain
Adepteq, Great Britain
City of Rijeka partners:
Education centre
Astoria – Algebra centre Rijeka
Centre of technical culture Rijeka