Project goal: Proposing measures for effective and competitive railway connections between Central Europe and the North Adriatic ports.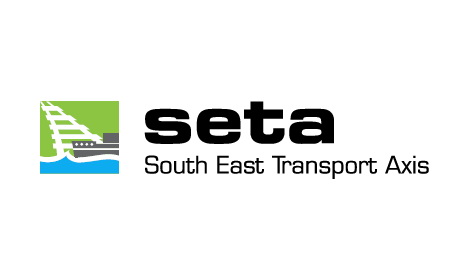 SETA – South East Transport Axis
Duration: January 2011 – December 2013
Key activities:
The SETA – South East Transport Axis – project was launched as a response to the necessity to establish traffic connections between the Baltic Sea and the Adriatic. Within the SETA project, solutions are developed and searched to a significant part of this traffic corridor, from North Adriatic ports, in particular the port of Rijeka, via Zagreb and western Hungary, up to the transhipment centre of Central Europe, stretching between Vienna and Bratislava.
The key area of research under SETA project includes improvement and systematic development of international intermodal transport, including all the industries such as international public transport of merchandise and passengers. As informed by Andreas Friedwagner, SETA project co-ordinator, the project is focussed on proposing methods for improving the existing railroad network, through the least investment possible and connecting it optimally with all other means of transport.
Budget: total project value amounts to EUR 2.83 million
Financed under: SEE – South East Europe
Official website: http://www.seta-project.eu/