Speeding Every European Digital (SEED)
Project goal:
Inform the public about the services provided by the City, public utility corporations, companies, institutions, by applying new, digital channels, situated in accessible public places.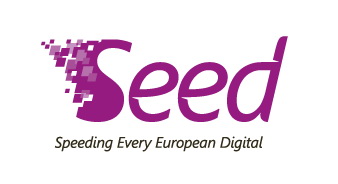 Duration: June 2011. – duration 36 months
Key activities:
By joining the project, the City of Rijeka committed itself that it would establish a network with twelve information nodes, of which three nodes must be interactive, namely with touch sensible screens. Within the project a so-called cloud computing solution has been developed, which main objective is to present, through a network of financially accessible interactive points, the existing PSI information, available on the Internet, to citizens.
Budget of the City of Rijeka: EUR 260,000.00
Financed under: CIP ICT PSP programme
Official website: